Myoline (For testing muscles strength)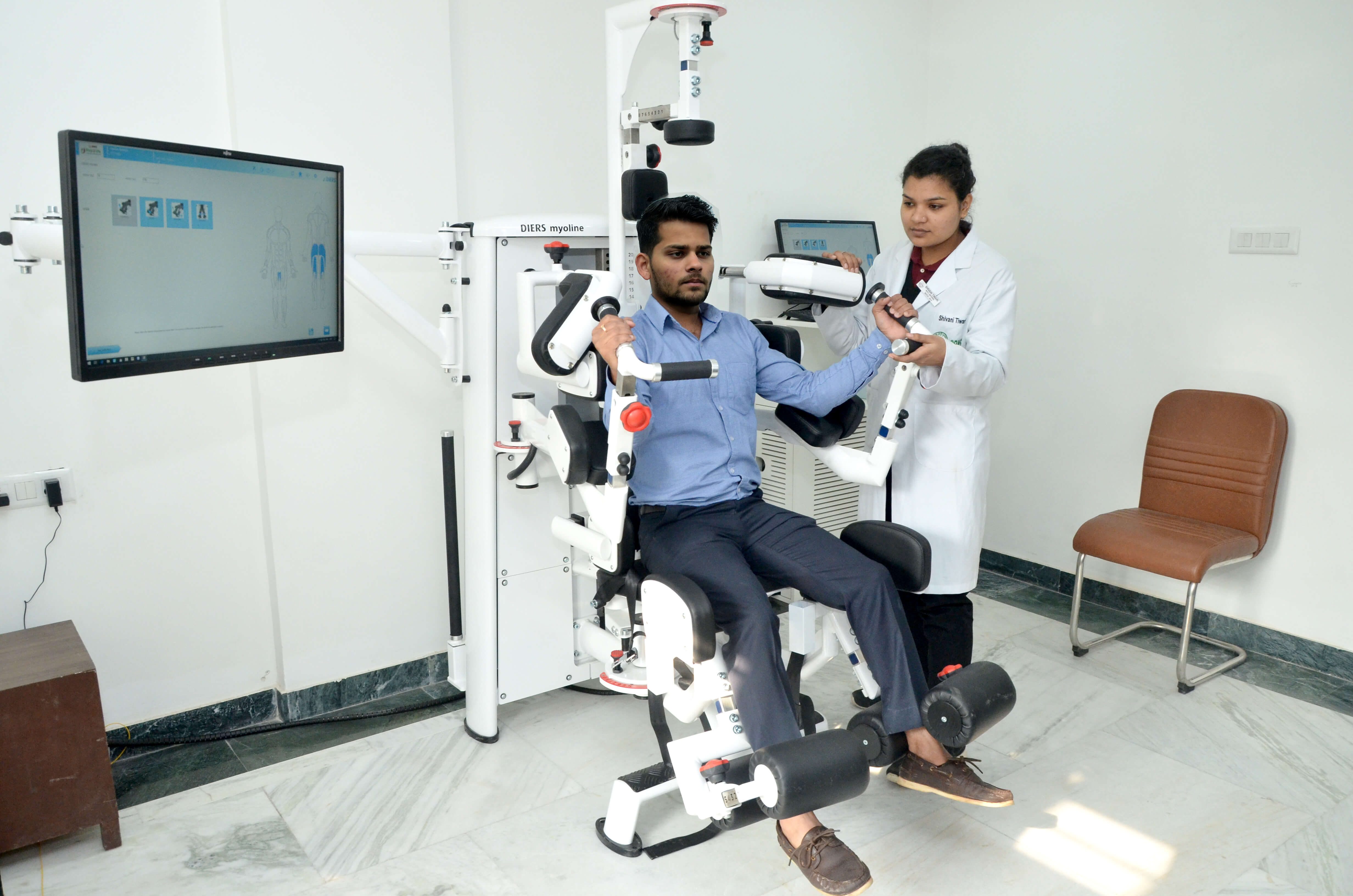 With up to 28 test directions, the Myoline is a compact solution for recording and documentation of all posture-relevant muscle strength parameters. As a whole body measurement system, the Myoline unites several conventional devices and offers the user considerable saving of time because all measurements can be executed while the patient is sitting in the seat and a new positioning is not necessary. The device was developed and tested in an university environment. Its solid construction guarantees reliable measurement results. Aside from recording diagnostic measurement parameters, the system is also ready for biofeedback therapies.
Knee CPM (Continuous Passive Motion)
A Continuous Passive Motion machine also known as CPM is an electronic machine that slowly and gently helps your knee to bend after the surgery when it feels tight and stiff.